Pigs
Created in Choosing Your Pet, Livestock, Choosing Your Pet, Livestock, Pigs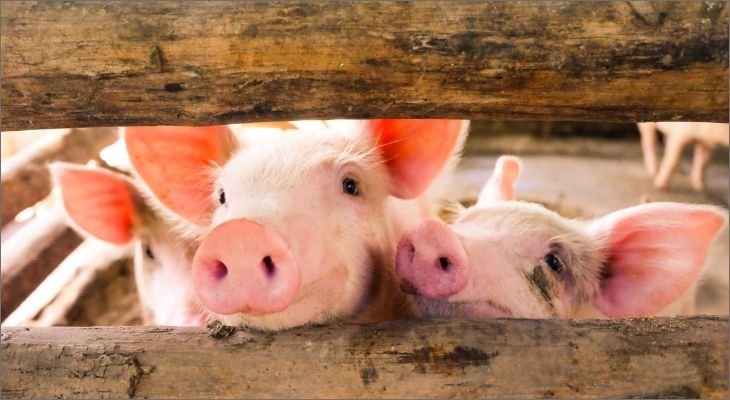 Did you know that pigs are a lot cleaner than the reputation they have? While they do roll around in the mud, this keeps them cool. They're actually one of the cleanest animals. They, however, require care, just like any animal. Before you take on more than you can handle, you should educate yourself about the proper care for pigs.
Housing
Their housing can be indoors or outdoors. If you choose outdoors, your pigs will need a house to protect them from the snow, rain, sun, and other elements. Keep in mind that pigs need to keep cool. If they overheat, they can have a heat stroke.
As a general rule, you should give each pig at least eight square feet of space in their outdoor house to nest. You may want it to have a latching door to ensure they stay in their house at night. When you're constructing their outdoor space, you should fence it in. Make sure the fence is at least 40 inches high to ensure they remain inside.
Make sure you clean their house and fenced-in area regularly. By creating a sanitary area for them, you can prevent health issues.
Feeding and Water
Make sure your pigs always have fresh water. Pigs dehydrate easily, and it can lead to a serious complication known as salt toxicity.
You should avoid plastic or rubber bowls. They can become play toys, and your pigs won't be using them to eat from much. If you do use them, you should feed your pigs at designated times and remove the bowls when they're finished. You could also install a trough, so they can't knock it over and can eat as they please.
The ideal diet for a pig is pellets specially made for pigs. These have enough nutrients to keep your pig healthy. In addition to the pellets, you can also feed your pigs table scraps. They like bread, vegetables, and fruits.
Make sure when you feed them vegetables and fruits that you vary what you give them. This ensures they receive a variety of nutrients. They're prone to health issues, so a proper diet can help reduce their risks.
Grooming
You'll need to trim your pigs' nails, especially once they get older. You should routinely bathe your pig because they're happiest when they're clean.
Pigs have a bad reputation for being dirty, but they're not. They're highly intelligent, which adds to their appeal. If you follow these tips and get them routine vet care, your pigs can have long, healthy lives.