You can now request prescription refills on this website!
Simply click the tab above, complete the short form, and we will get your medications ready for you. This includes prescription medications, heartworm preventatives and flea and tick medications!
Welcome to South Shore Veterinary Hospital
Devoted Exclusively to Family Pet Care
Your Veterinarian in Forest Lake, MN
Call us at 651-464-4210


Life is about relationships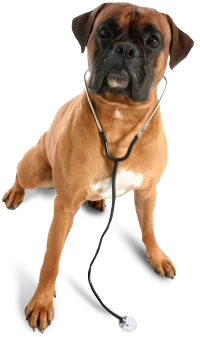 At South Shore Veterinary Hospital, we place a high value on that principle. We desire to partner with you in providing the highest quality, compassionate care for your companions. Our goal is to exceed your expectations at every visit whether your pet has need of an annual well patient examination or complex medical/surgical care. To help serve you, we have nine doctors on staff, and a well equipped, modern hospital including digital radiology, ultrasound, and minimally invasive laparoscopic surgery. You will also find that we strive to keep veterinary medicine affordable. We want you to be able to make the best decisions possible for your pet's health and well-being for years to come.
We have a number of resources for you to learn about how to take better care of your pets. Browse around and look at our articles and links. The best veterinary care for animals is preventative medicine and quality nutrition. If you want to ask a question call 651-464-4210 or email us and we'll promptly get back to you. Our Forest Lake veterinary office is easy to get to, and you can find directions on our Contact Us page. You can also subscribe to our newsletter which is created especially for Forest Lake pet owners.
Forest Lake Veterinarian | South Shore Veterinary Hospital | 651-464-4210
380 W Broadway Ave
Forest Lake, MN 55025