Creating A Pet Friendly Yard
Created in Newsletter Library, Tips for Pet Owners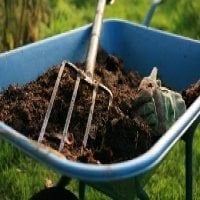 Yard Plants Can Be Toxic
"A few usual plants you might never think to suspect are baby's breath (for dogs and cats), elephant ears (for dogs and cats), and grapefruit (toxic to dogs, cats and horses)," says Caitlin Williams in Pets and Backyard Poisons.
Jenna Trethewey, a care and playtime provider for pets, suggests keeping your pet's nibble zone clear of these common yard plants and trees that can cause health concerns:
Apricot trees
Asparagus Fern
Aloe
Bird of Paradise
Grapefruit
Lantana
Lemon
Lime
Oleander
Orange 
Check in with your veterinarian before you add landscaping plants or purchase a new home with plants that could potentially poison your pets.
Yards can be a shopping center or candy store for pets.  Pets often find materials that will harm them.  Sometimes objects are forgotten by good intentioned owners.  Other times, pets make their own mischief.  It is important to ensure that your yard is secure, well maintained, and free of debris, trash and toxic substances.
Creating a pet friendly yard is necessary for your pet's safety and well being.  Your budget will thank you for taking the extra effort to patrol your yard from your pet's perspective looking for enticing tidbits that could unknowingly play havoc with their delicate bodies.
Plants
"More than 700 plants have been identified as producing physiologically active or toxic substances in sufficient amounts to cause harmful effects in animals," advises the Humane Society of the United States.  "Poisonous plants produce a variety of toxic substances and cause reactions ranging from mild nausea to death.  Certain animal species may have a peculiar vulnerability to a potentially poisonous plant."
Plants, trees, and shrubs of all shapes and sizes have the potential to be toxic to pets.  Animal bodies can be sensitive and each pet will react differently to ingested materials.  When planning your backyard planting projects consider safe alternatives to favorites that could harm Fido or Fluffy.
How to Grow a Beautiful, Yet Dog-Safe Garden by geriatric veterinarian Ellen Friedman suggests eliminating foxglove, monkshood or aconitum, lily of the valley, snowball bush (hydrangea buds), and tobacco plant.  Pet reactions to ingesting these substances can include irregular heartbeats, nausea, convulsions and seizures.
Bees and Wasps
Eliminate or screen around low ground covers, shrubs or plants that attract bees and wasps.  Pets interested in the pollen gathering activities can get stung.
Compost Bin
"Fence off your compost bin," advises Friedman.  "Decaying vegetable matter can send poochy to the vet with a raging upset stomach."
Gates and Fences
Make certain all boundary materials are in good repair:  eliminate protruding nails, chipped or peeling paint, and gaps that allow or encourage escape.
Grass
Cut your grass often.  Keep it watered to reduce dust and pests.  Remember to rake or use the yard vacuum to pick up cuttings.  If you must apply fertilizers and weed killers do so while pets are confined or visiting elsewhere.  Always follow the instructions to ensure that treated grass is safe for your pet.  Store fertilizers, weed killers, yard and gardening equipment out of reach and away from accessible play areas.  Maintain a strict weed removal program since weeds can cause a variety of nasty fanny problems for pets that must potty in them.
Pools, Tubs and Spas
Immediately fence or screen these areas.  Not all pets are able to swim and those that are may still become trapped under the covers intended as energy savers.
Yard Care Items
Tools, equipment, pesticides, fertilizers, weed treatments, repair and building supplies must be securely stored.  Remember that anything sharp - no matter its size -- needs to be secured.  Glass, plastic, wood, or metal can have edges that could easily slice tender pet skin and paws.  Always keep them out of reach of your pets.  Curious or bored animals can create their own entertainment.  Proper storage gives them less opportunity to get hurt.
Your family veterinarian can provide you with additional suggestions when you share photos of your yard during visits.  Walk out your door or through your gate and make your yard pet friendly.  Your pet will love you for it!
Sources:
American Society for the Prevention of Cruelty to Animals (ASPCA).

Friedman, Ellen, DVM. How to grow a beautiful, yet dog-safe garden.

Humane Society of the United States. Plants potentially poisonous to pets.

Trethewey, Jenna. Do your dogs ever nibble on the plants outside?

Williams, Caitlin. Pets and backyard poisons.